Where wine is the protagonist
Where wine is the protagonist
Perfect combination of technique and tradition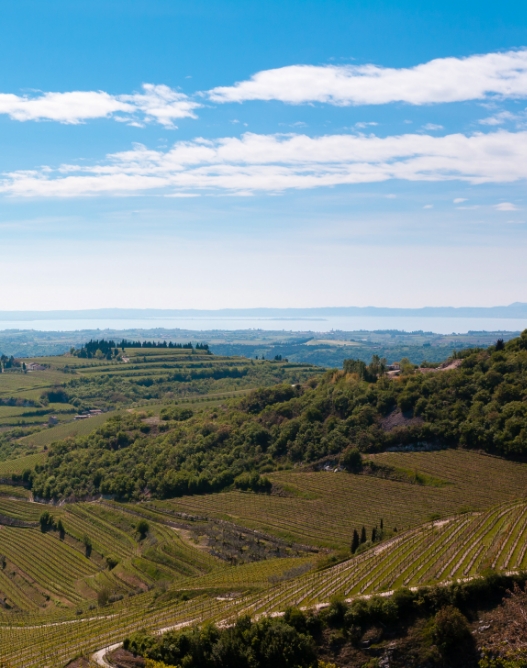 Our winery is located in Valpolicella Classica, on the hills of Fumane in the hamlet of Cavalo, 500 meters above sea level.
Corte Alta extends to over 10 hectares of vineyards planted with traditional Corvina, Corvinone and Rondinella, traditional grape varieties of the area.
Founded by family Accordini, it is a project that began in 2008 and it is the result of the innovative ideas of Giacomo, Paolo, Marco, and it is supervised by Daniele and Tiziano Accordini.

The desire to recover traditional values of this area and to give wines a greater identity and character has led Corte Alta to cultivate a small experimental vineyard: rediscovered, precious, and little-known ancient grape varieties. The new vineyards are located between Cavalo and Mazzurega and have been productive since 2003. Vigna Tornidora, Vigna San Zeno, Vigna Camparol and Vigna Corone identify the classic wines produced in each vineyard, thus expressing the uniqueness and peculiarities of each individual cru.
Valpolicella is composed of different geological formations and triggers distinctive characteristics in the wines produced here. Soils are composed of gypsum in the valley of Fumane, they are volcanic in Cavalo, rocky and chalky in the valley of Negrar, and characterized with the presence of red marble in the area around Sant'Ambrogio di Valpolicella.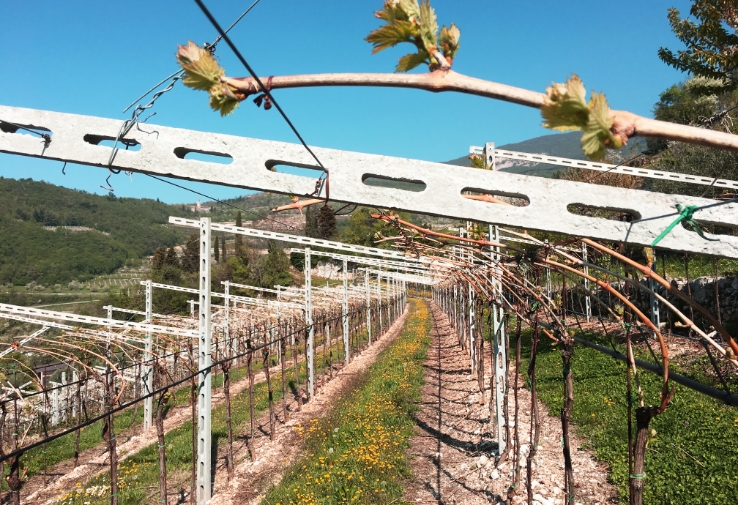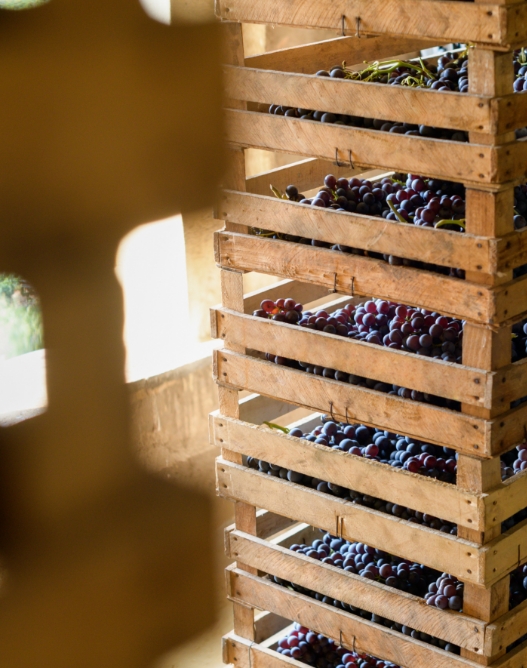 Appassimento
and production

Experience with the drying process to produce Recioto and Amarone, combined with a modern stylistic interpretation, has led to the production of a new wine "Feritas" (True Strength) obtained through the light drying process of Corvina grapes for 30 days and a small amount of Merlot and Cabernet Sauvignon grapes.
The new wine cellar built in 2010 succeeds in controlling all production phases from the drying process of the grapes to the ageing in barrels and barriques, to the bottling of the wines, managing the entire production chain and thus guaranteeing consistent quality of the wines produced.
A territory that is remembered
An exceptional panoramic position

The winery, surrounded by vineyards, is set in a wonderful panoramic position, with the extraordinary scenery of Lessini mountains behind it and a terrace on Verona to the south, an ideal combination of art, wine, and territory.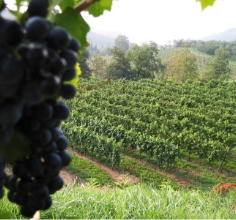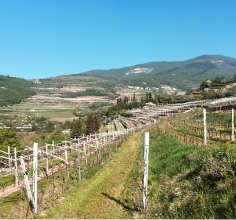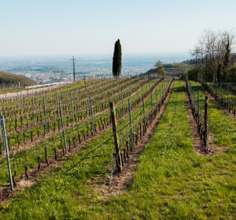 A territory that is remembered

Hospitality and passion for wine in a welcoming and convivial atmosphere. Tasting a glass of Corte Alta wines is a complex experience, made up of scents, flavors and memories.